When eating well is a habit you'll tend to find a long list of basic goodies that are generally present in that person's kitchen.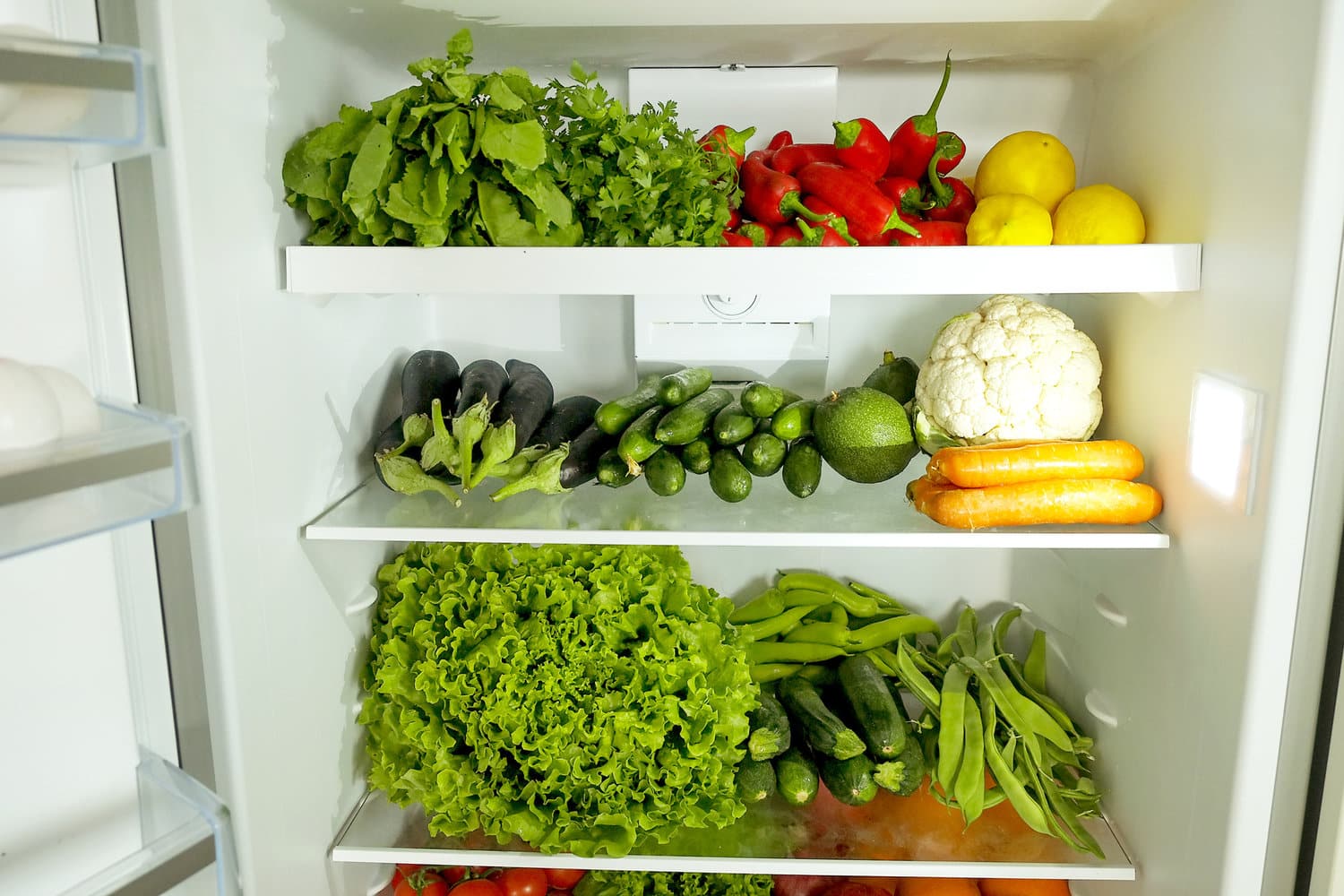 Here I am providing a list of what I stock regularly in the kitchen, divided by main areas of use. This post came out of a request by a participant in the Food Boss Weight Loss Program. And I thought it was a great idea to provide some info about what to keep in the kitchen in order to make healthy eating a strong habit.
Grab and Go "Meals"
These are foods that I can grab to eat on the run when I need something resembling a meal and I just don't have time to make a full healthy spread. The main components of any meal or snack should always be protein, fat, and fiber so I do my best to fulfill this, even in a pinch.
These are also things that you can store for relatively long periods of time so you don't have to worry that you would buy them and they would go bad really quickly. Some of these things require home cooking, FYI. But you can make them and freeze them for later.
Mini cucumbers, celery, radishes, baby bell peppers, or baby carrots WITH pesto, guacamole, or hummus (or anything else you want that has some fat and protein)
Frozen paleo muffins or slices of paleo bread (grab these when you know you have some time to let them defrost)
Artisan cheese with prosciutto or salami and some mini cucumbers, celery, baby bell peppers, or baby carrots
Frozen falafels (grab these when you know you have some time to let them defrost)
Veggie Quiche
Trail mix
Grape leaves and olives
Frozen soup
Babaganoush and some olives, mini cucumbers, celery, radishes, baby bell peppers, or baby carrots
Liverwurst or pate with some Skinny Crisp crackers

,

Flackers

, olives, mini cucumbers, celery, radishes, baby bell peppers, or baby carrots

Paleo granola with yogurt
Snacks
Anyone that has worked with me knows that I think snacks are only for emergencies and should not be a daily occurrence. But for those times, yes, even I have some quick snack foods in my kitchen.
Again, aim for protein, fat, and fiber as much as you can with snacks for deeper satiation. Pretty much any of the grab and go "meals" listed above could also be a snack but just smaller portions of course.
Skinny Crisp crackers

or

Flackers

, with hummus, nut butter, seed butter, liverwurst, pate, or goat or sheep cheese

Mini Smoothie (add berries, some leafy greens, water, and some walnuts or hemp seeds)
Olives
Nuts
Seeds
Roasted chickpeas (homemade is best)
Fermented pickles with some artisanal cheese, cured meat (salami, prosciutto, soprasetta), or pate
Tahini with mini cucumbers, celery, radishes, baby bell peppers, or baby carrots
Raw Brownie Bites

(scroll down on their website to find this delicious and nutritious recipe)

High quality dark chocolate like Adam's Chocolate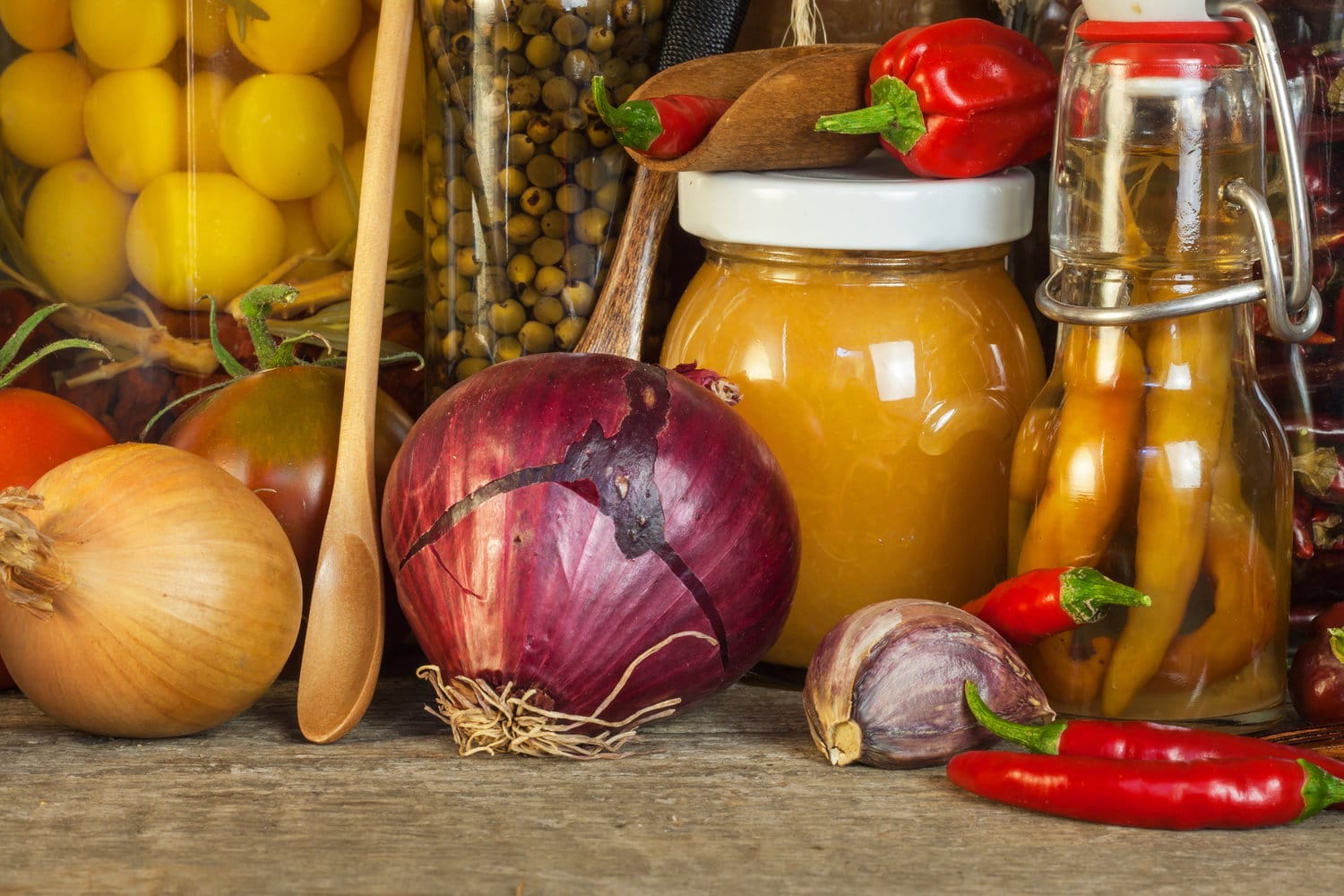 General Items to Have in the House for Cooking and Food Prep
When you have these items stocked in your kitchen regularly, you'll be able to make many, many recipes easily without doing extra shopping. And most of these items will last for quite some time without turning. Please, please, please do not let spices sit for years in your cabinet. Use them!!
Fresh onions, garlic, shallots, ginger, and turmeric
Chili peppers, Jalepeno, etc
Fresh parsley, cilantro, basil, and dill (or at least one or two fresh herbs)
Capers
Anchovies
Fermented beets, sauerkraut, pickles, or kimchi
Tahini
Pesto
Thai red and green curry paste
MIso paste
Spicy mayo
Mustard (Dijon, yellow, and stone ground)
Lemons and limes
Butter
Vanilla and almond extracts
Bone Broth
Extra Virgin Olive Oil
Coconut Oil
Sea salt (get a few different kinds for variety in mineral content)
Kosher Sea Salt
Black peppercorns
Dried spices of all kinds, including but not limited to: turmeric, cumin, cayenne, onion powder, garlic powder, thyme, oregano, rosemary, sage, tarragon, cinnamon, paprika, allspice, cardamom, coriander, fenugreek, bay leaves, crushed red pepper, chili powder, nutmeg, mace, cream of tartar, marjoram
Homemade Spice mixtures: Essence by Emeril

,

Barbecue Spice Rub

(can be used for all kinds of things, not just barbecue), curry powder,

Jamaican Jerk Seasoning

,

Old Bay Seasoning

(for fish and seafood), and so many more!

Sesame seeds
Red wine vinegar, apple cider vinegar, and maybe some balsamic glaze vinegar
Soy sauce
Sriracha
Raw honey
Baking soda, arrowroot powder
Dried beans and lentils
Nuts, seeds
Dried cranberries, goji berries, etc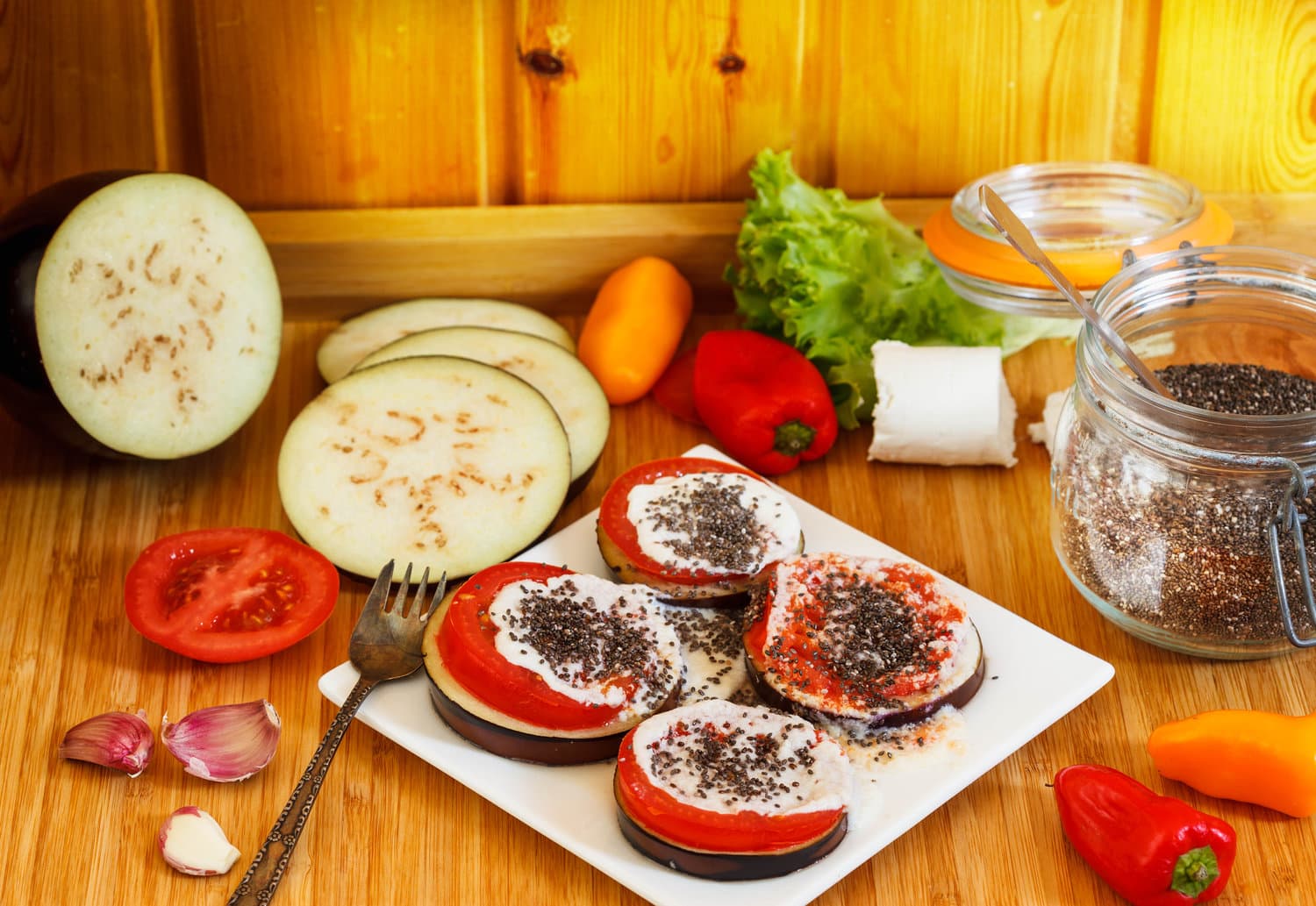 Items for Quick Homemade Meals
These items can be quickly converted to simple, easy meals. Some may not be something you want to eat ALL the time, mostly just for those days when you would get take-out or eat out but you choose to eat more healthily.
Canned sardines, tuna, or salmon
Frozen salmon burgers, turkey burgers, veggie burgers, etc
Frozen shrimp or squid
Frozen organic berries
Frozen organic vegetables
Frozen organic sausage
Eggs
Organic bacon
Oatmeal or buckwheat cereal
Wild rice
Canned beans
Cabbage, celery, carrots, beets, radishes, asparagus, kohlrabi, sweet potatoes, and potatoes, eggplant, zucchini, squash (these tend to stay for awhile in the fridge)
Boxed lettuce or leafy greens (for super quick salads)
Bagged slaw or broccoli slaw
Canned tomatoes
Olives
Horseradish (jarred)
Artichoke hearts (frozen or jarred)
Hearts of Palm (canned)
Roasted red peppers (jarred)
Hot sauce
Barbecue sauce
Pesto
Tahini
Miso
Parmesan cheese
Other cheese of choice
Homemade salad dressing (store-bought stuff has bad ingredients 99% of the time)
Sprouted corn tortillas and shredded cheese
Yogurt and paleo granola
Bone broth (frozen and refrigerated)
Paleo bread and muffins
Frozen sourdough bread
My Favorite Veggie Items
You will find these items in my kitchen on any given day. Not to say I don't eat other veggies, but these are my staples.
Kale
Arugula
Collard greens
Broccoli Rabe (aka rapini)
Frisee
Radicchio
Endive
Sprouts
Cabbage
Parsley and cilantro
Celery
Kohlrabi
Red radish or daikon
Beets
Carrots
Eggplant
Tomatoes (but only in the warm months)
Garlic, onions, turmeric, shallots, ginger