This satisfying salad is sooooooo yummy and it's super satisfying as well! A perfect combo!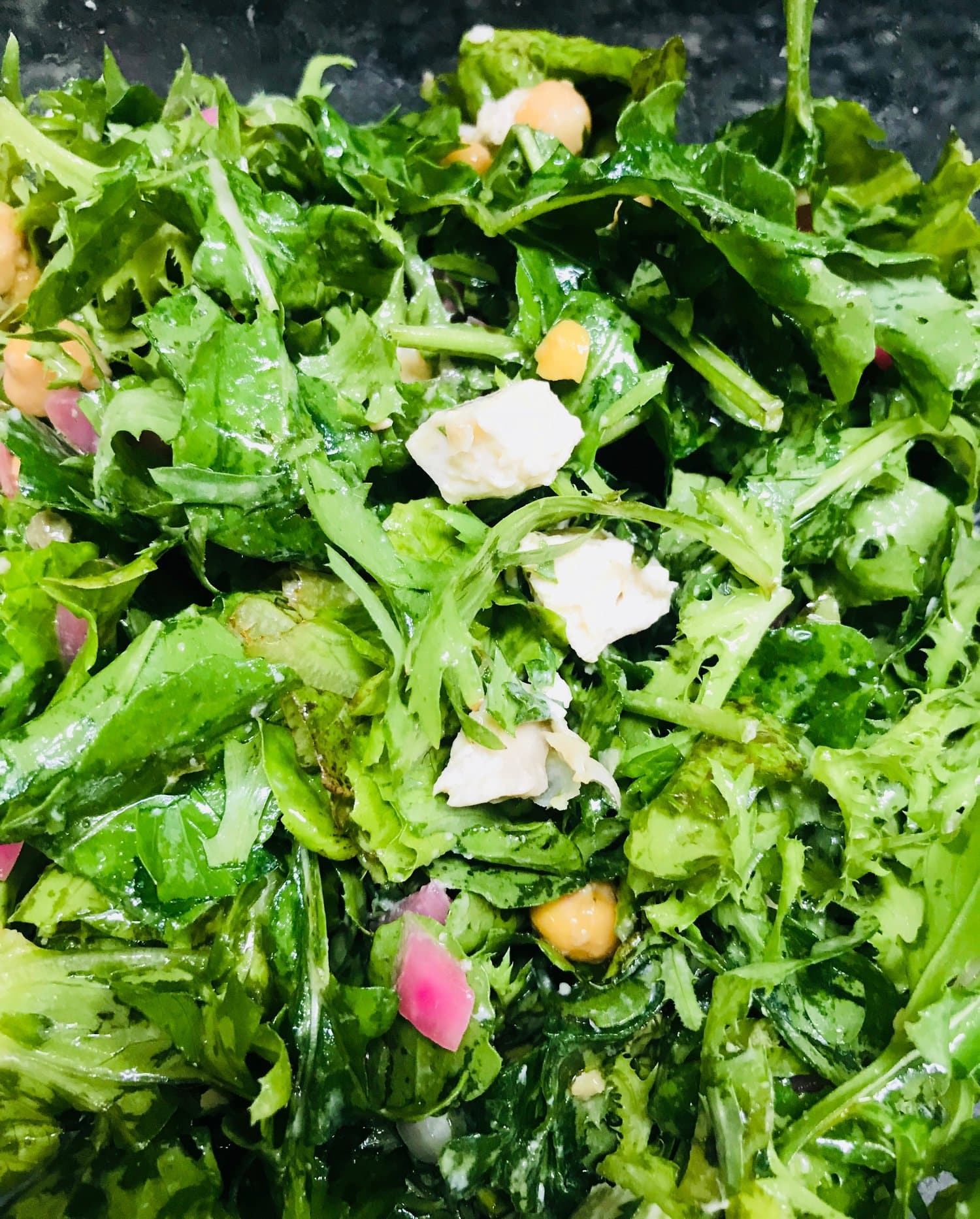 Ingredients
2 cups arugula
2 cups frisee
2 cups red leaf lettuce
2 red radishes, sliced
1/2 cup fresh parsley, diced
1/2 cup fresh basil, chopped
2 TBSP homemade pickled, diced red onions
1 TBSP capers
1/2 cup chick peas
3 oz homemade chicken salad (shredded chicken legs, avocado oil mayo, diced celery, sea salt, black pepper)
2-3 TBSP extra virgin olive oil
sea salt and black pepper to taste
Just toss it all together and enjoy! You can substitute the chicken salad for sardine or salmon salad (using avocado oil mayo) or shrimp. Or just add more chickpeas and some walnuts and pumpkin seeds if you are eating a vegetarian or vegan diet.