What Jill Cruz Eats? Clients often ask me what I eat.
I think it is a very valid question.
When I work with you I'm not just spouting out theory and principles.
I am living this stuff.
Here is a day in the life (recipes are below):
Wednesday
6:15 AM Wake up, drink water, and check sleep data, heart rate variability, heart rate, and body temp from the night before from my Oura ring. Assess my readiness for the day. (please ask me about this if you are interested)
6:30-7:10 AM Work on my book, drinking water as needed
8:00 AM Work with clients, drinking water as needed
9:30 AM Eat one scrambled egg with baby spinach
10:00-11:00 AM Strength training at the gym
(drinking filtered water with Designs for Health Branched Chain Amino Acids and Seeking Health Electrolytes)
11:15 AM One Vital Choice salmon burger with 2 heaping TBSP of homemade pesto and my "Juicy"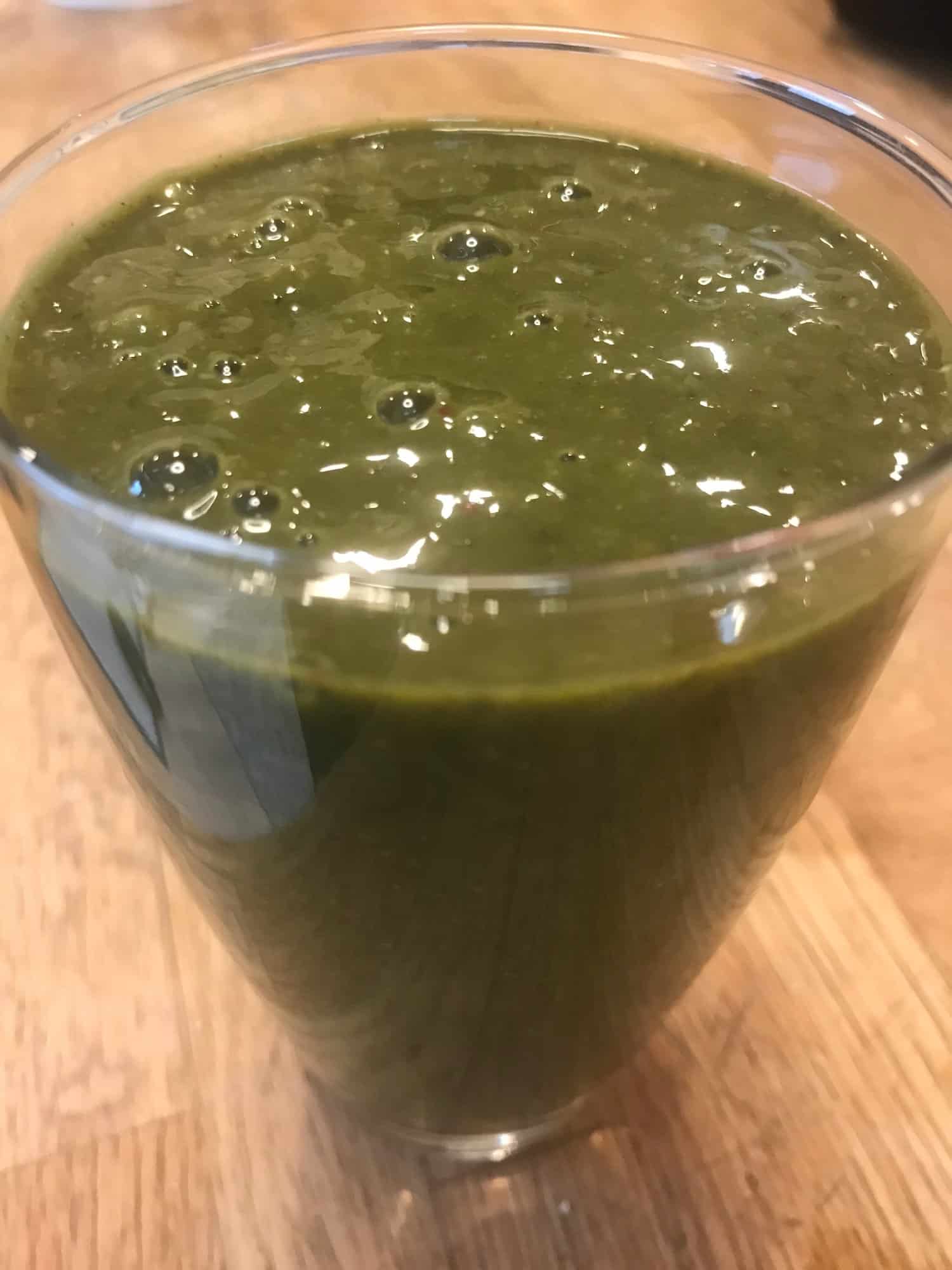 Midday working with clients and only consuming water
4:00 PM Two date bars
6:30 PM Two homemade chicken wings, two small potatoes, and a large bowl of vegetable soup
After that water only
9:30-9:45 Meditation
9:45 Lights out and in bed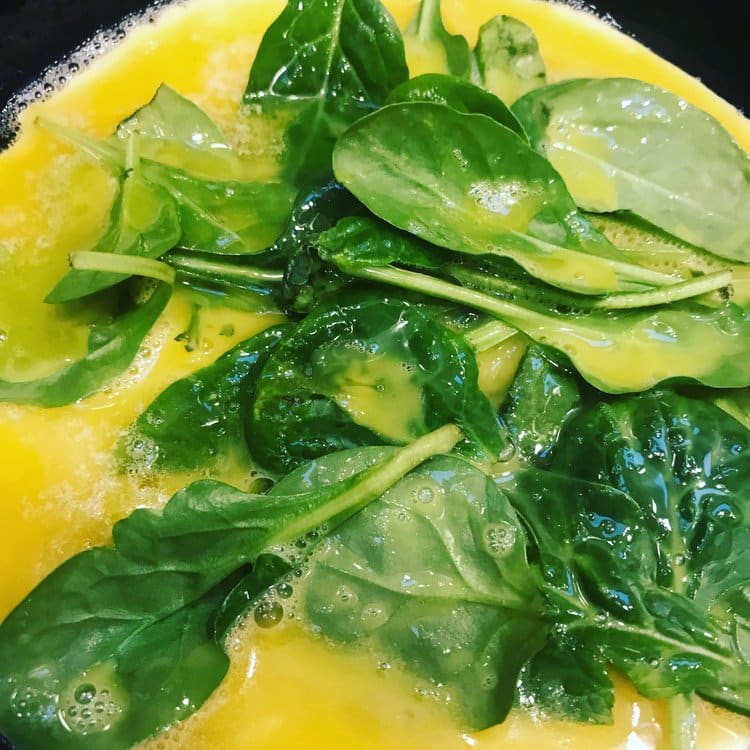 Scrambled Eggs with Spinach
1 TBSP butter
1-2 eggs
a few dashes of sea salt
1/2 cup spinach
Heat small frying pan on medium-high heat and add the butter to the pan. As the pan heats scramble the eggs with the sea salt. When the butter is lightly sizzling, add the eggs. The eggs should sizzle a little and immediately start to "set" when they hit the pan. Sprinkle the spinach on top of the eggs.
As the eggs cook they will "set" on the bottom of the pan. Lift up the egg mixture a little to let the runny egg slide down to the bottom and set. Continue to do that until there isn't a lot of runny eggs. Then either fold it like an omelet or flip it over. Keep shaping and cooking as the eggs cook through. Remove from the pan immediately.
---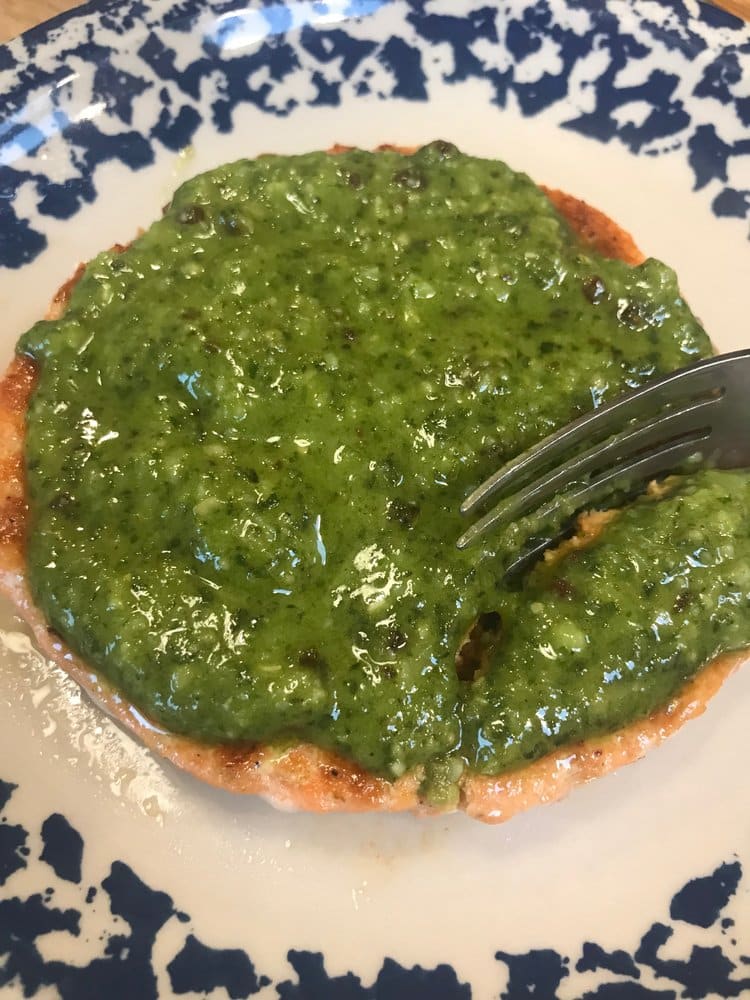 Jill's Amazing Pesto
1-2 cloves of garlic
2-3 Medjool dates (pitted)
2-3 cups fresh basil
1/2 cup fresh parsley
1 TSP sea salt
1/2 cup parmesan cheese (replace with hemp seeds for dairy-free)
1/3 cup pine nuts
1/2 TSP fresh lemon juice
1/2 cup extra virgin olive oil
Add all ingredients up to olive oil to a food processor. Blend well. Then as the processor is running, slowly trickle in the olive oil. The consistency should be smooth and not too thick. Add more olive oil to get your desired consistency.
Enjoy with just about everything!
---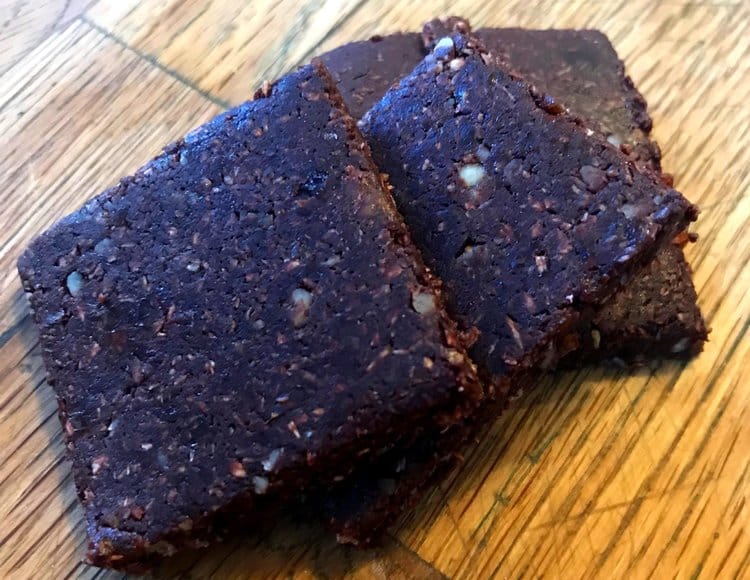 Jill's Amazing Date Bars
6-8 Medjool dates (pitted)
1/2 cup unsweetened, shredded coconut
1/2 cup cacao (100% cacao)
1/2 cup walnuts
1 TSP vanilla extract
1 -2 TBSP maple syrup (optional)
A bit of coconut or olive oil to get desired consistency
Add all ingredients except extra oil to a food processor. Blend well. As it is blending you should see the mixture clumping together and forming a large ball. If it is not forming well, add a dash of oil and blend again.
Once the mixture is clumping remove it from the processor and spread out on a large piece of parchment paper. Cover with another piece of parchment paper. Use a rolling pin to flatten the mixture to about 1/4 inch thickness. Cut into slices. Cover with parchment paper again and freeze. Once they have frozen you can store them in a glass container in the freezer or fridge. They can get pretty melty so they don't really travel well.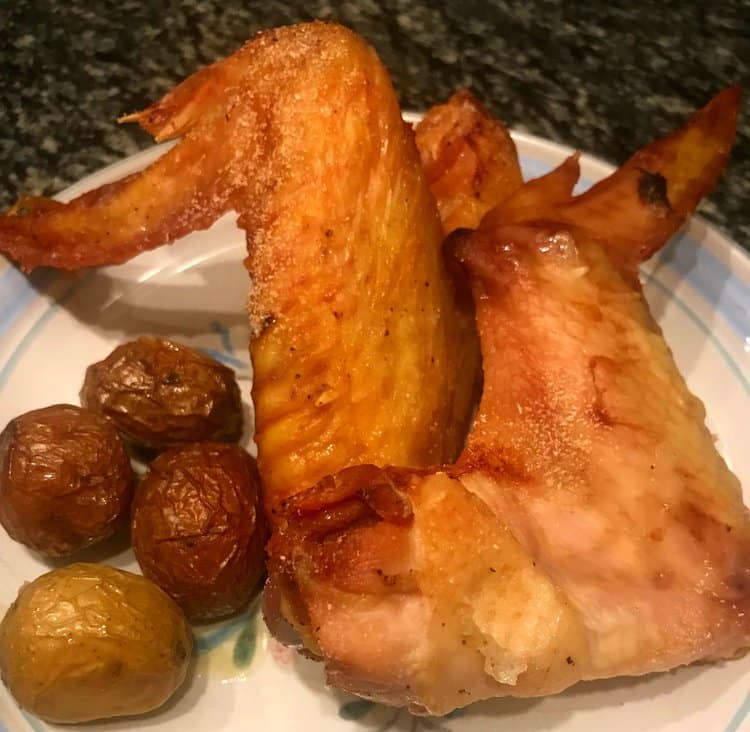 Super Easy Chicken Wings
As many chicken wings as you need (I usually make about 12 whole wings for my family of 4)
Sea salt and freshly ground pepper
Extra virgin olive oil
(Literally that's it!)
Preheat oven to 375 degrees F. Spread out wings on a baking sheet. Sprinkled sea salt liberally on both sides of the wings. Add black pepper as desired. Drizzle with some olive oil.
Bake wings on one side for about 20-25 minutes. Flip and bake again for another 20-25 minutes. You can enjoy with any dressing or barbecue sauce, but I just usually eat them plain.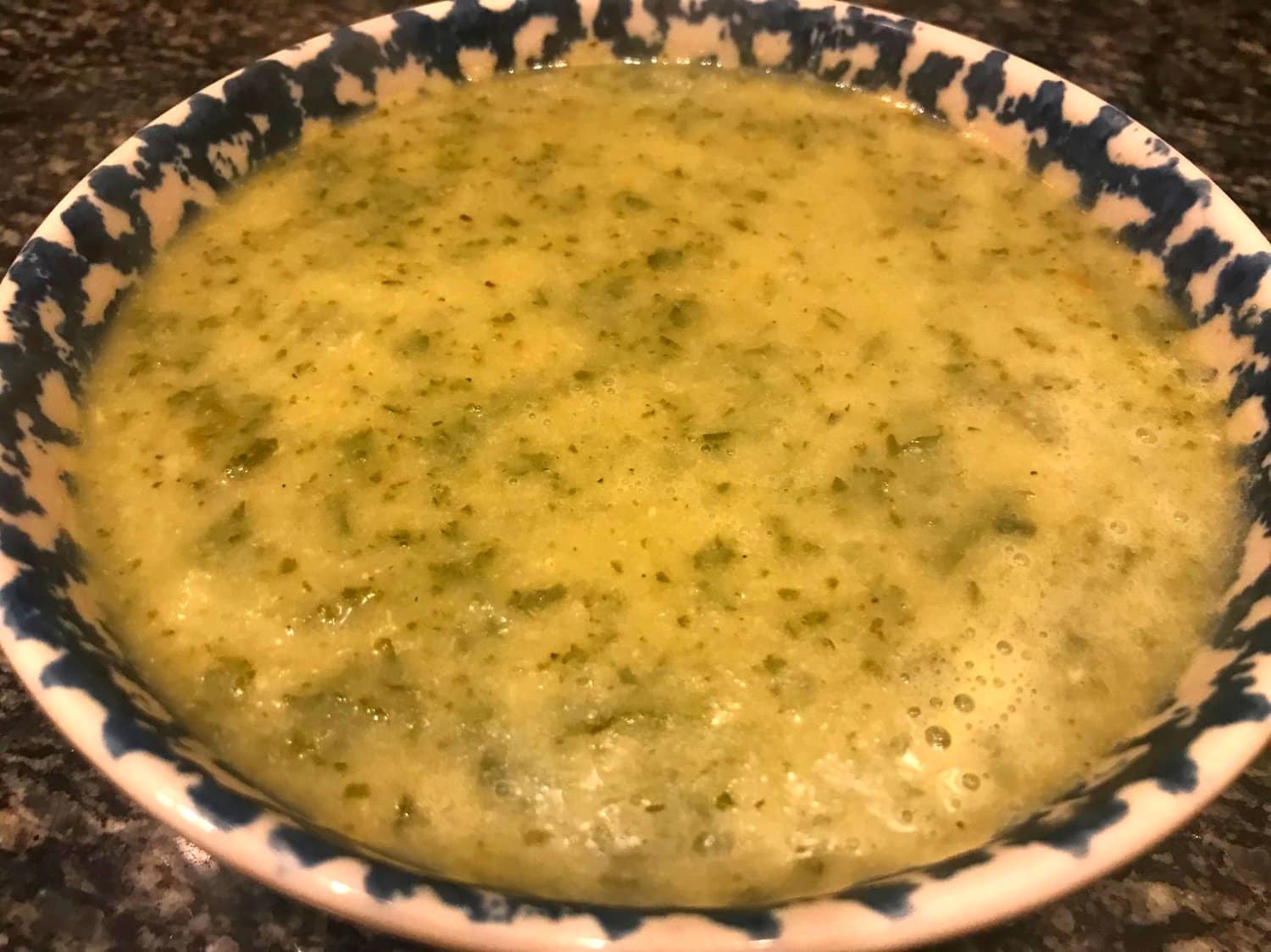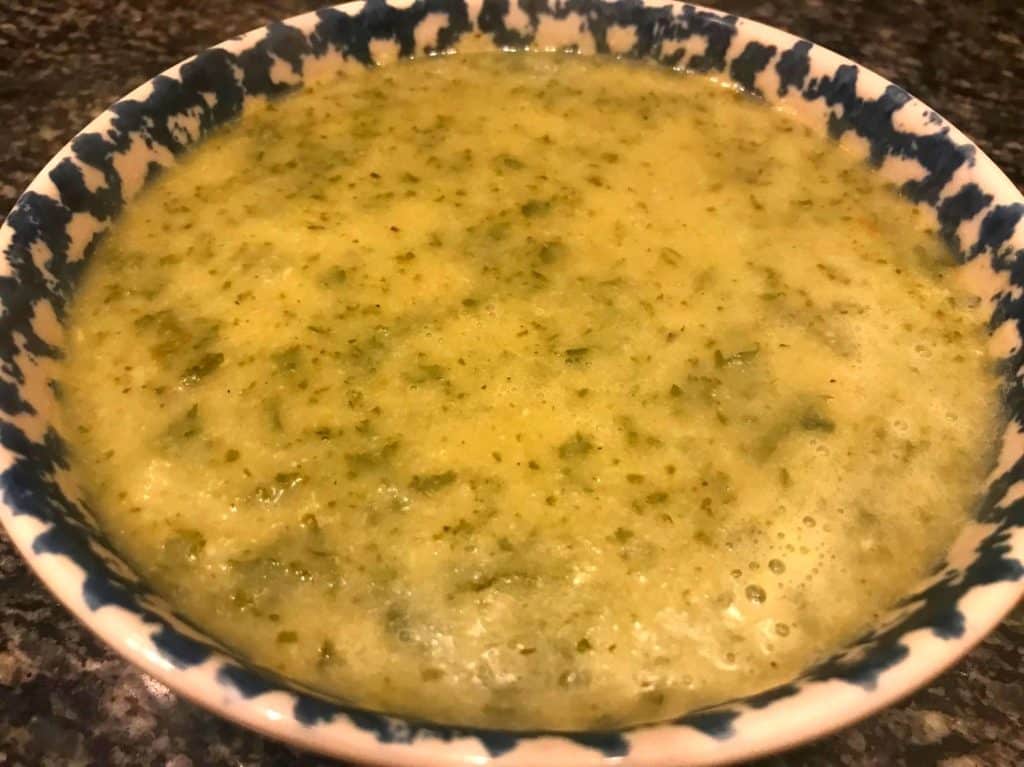 Jill's Wonderful Basic Soup
2-3 TBSP extra virgin olive oil
1 large yellow onion, chopped
1-2 TSP sea salt
1 TSP dried thyme
freshly ground black pepper to taste
1/2 to 1 whole bulb fresh garlic
3-4 TBSP fresh ginger, peeled and chopped
1 bulb fennel, chopped
2-3 stalks celery, chopped
1/2 head cauliflower, chopped
4-6 cups bone or veggie broth (ideally homemade) or water
3-4 cups kale, chopped
I advise pre-chopping the veggies first. Especially the garlic (garlic should be cut up and let to sit for 10 minutes before cooking to maximize nutrition).
Heat the olive oil in a large soup pot over medium-high heat and add the onion. Stir the onions and add in the salt, thyme, and some pepper. Allow the onions to soften a little then turn down the heat to medium and add the garlic and ginger. Let those cook for about a minute and then add the rest of the veggies up to the broth.
Add more olive oil if needed, stirring as the veggies cook for about 5 minutes.
Add the bone broth and allow the mixture to come to a light boil. Cook until the veggies are soft (but not too soft!!), about 8 minutes. Add the kale and allow to simmer for another 3-5 minutes.
When everything is nicely cooked puree the mixture with a hand-held blender in the pot (or transfer to a blender, which is a lot more messy).
There are about a million variations on this soup. Have fun and experiment. Coconut milk makes it more creamy, squash makes it more sweet and creamy and so on….
Yum, yum, in the tum and good for you too!