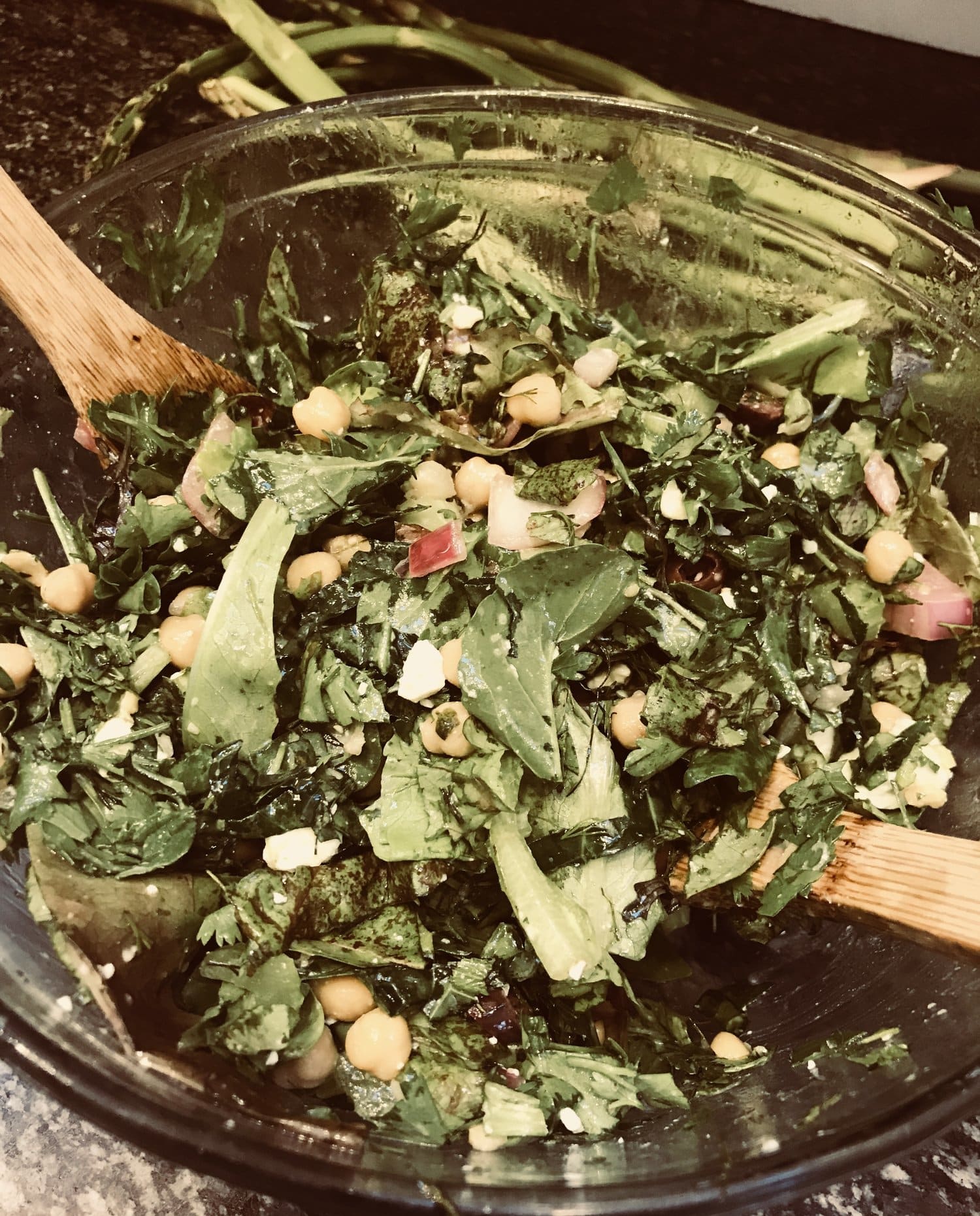 This was a genius salad that I sort of threw together for a potluck. I knew I wanted to add that extra umph but I didn't really have a plan. And it turned out AMAZING!
Salad Ingredients
12 oz cooked chick peas
8 oz sheep milk feta
4 cups arugula
4 cups baby greens
1 cup soft kale
4-5 TBSP pickled red onion (I just dice red onions and soak them in red wine vinegar, I keep them in a sealed glass container in the fridge)
handful of Italian parsley, diced
handful of cilantro, diced
handful of fresh basil, diced
2-3 TBSP fresh dill, minced
8-10 pitted Kalamata olives, chopped
1/4 cup parmesan cheese
Dressing Ingredients
1/4 cup extra virgin olive oil
1 TBSP fresh garlic, minced
1/4 TSP sea salt
Juice of 1/2 lemon
1 TSP mustard
Whisk together the dressing until creamy. Toss dressing with all other ingredients.
It was super easy to make too! Keep fresh herbs in your fridge at all times to add to all your salads....