Here are some yummy recipes for the Keto Detox Challenge. Remember that when doing Keto it's best to keep things really, really simple. Use spices and herbs as much as possible to keep the flavor up and the carbs down!
Chicken Wings (serves 4)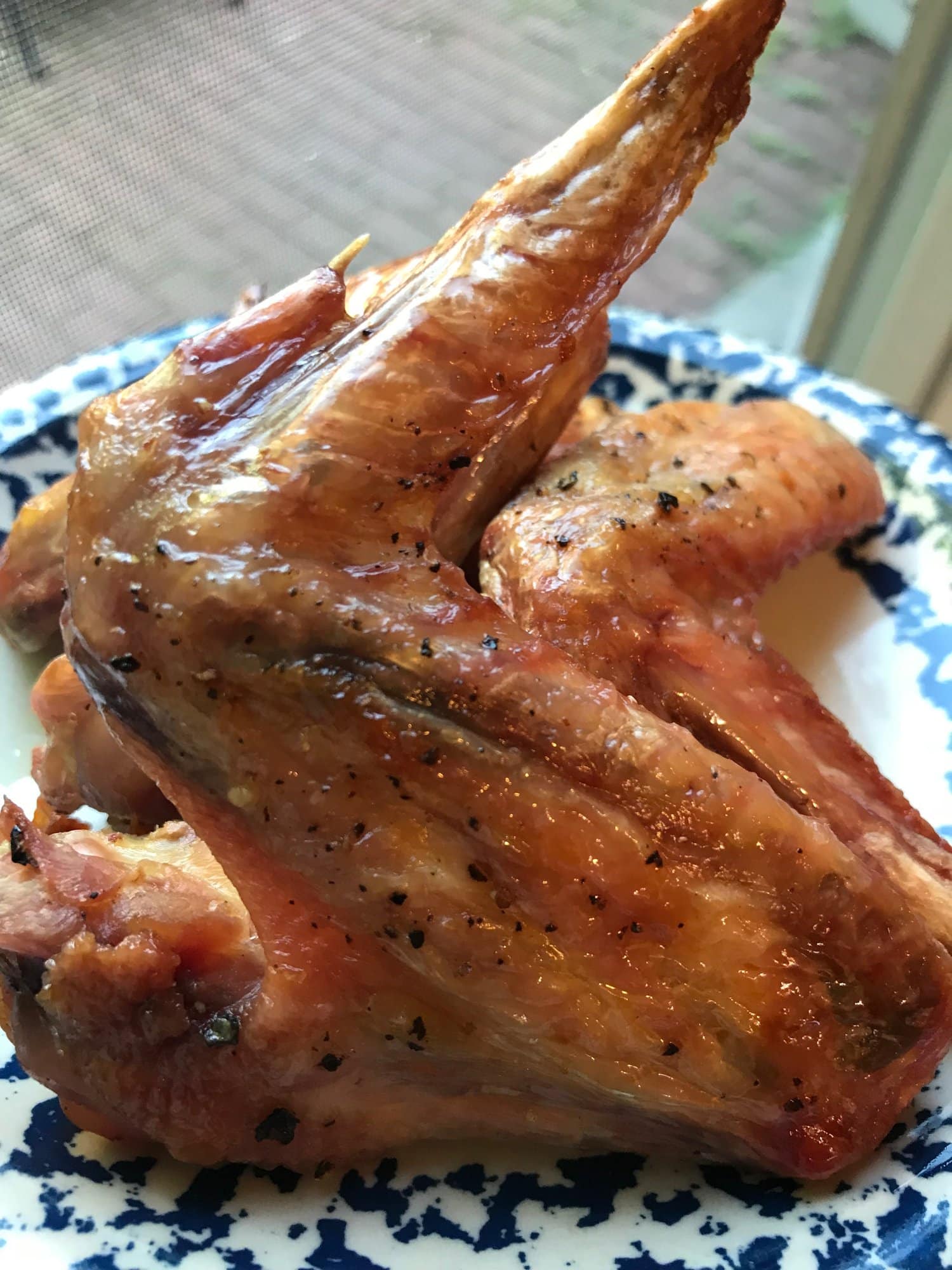 Ingredients
16 chicken wing legs (or 8 full wings)
sea salt and freshly ground black pepper to taste
1-2 TBSP extra virgin olive oil
Preheat oven to 425 degrees F. Toss wings with sea salt, pepper, and olive oil. Use liberal amounts of salt and pepper so that wings are coated.
Bake wings on a cookie sheet for 10 minutes. Reduce oven heat to 350 degrees F and bake for another 40 minutes. Turn oven from "bake" to a low broil. Let wings get brown and slightly crispy. Serve with hot sauce if desired.
"Taco"-Less Tacos (serves 4)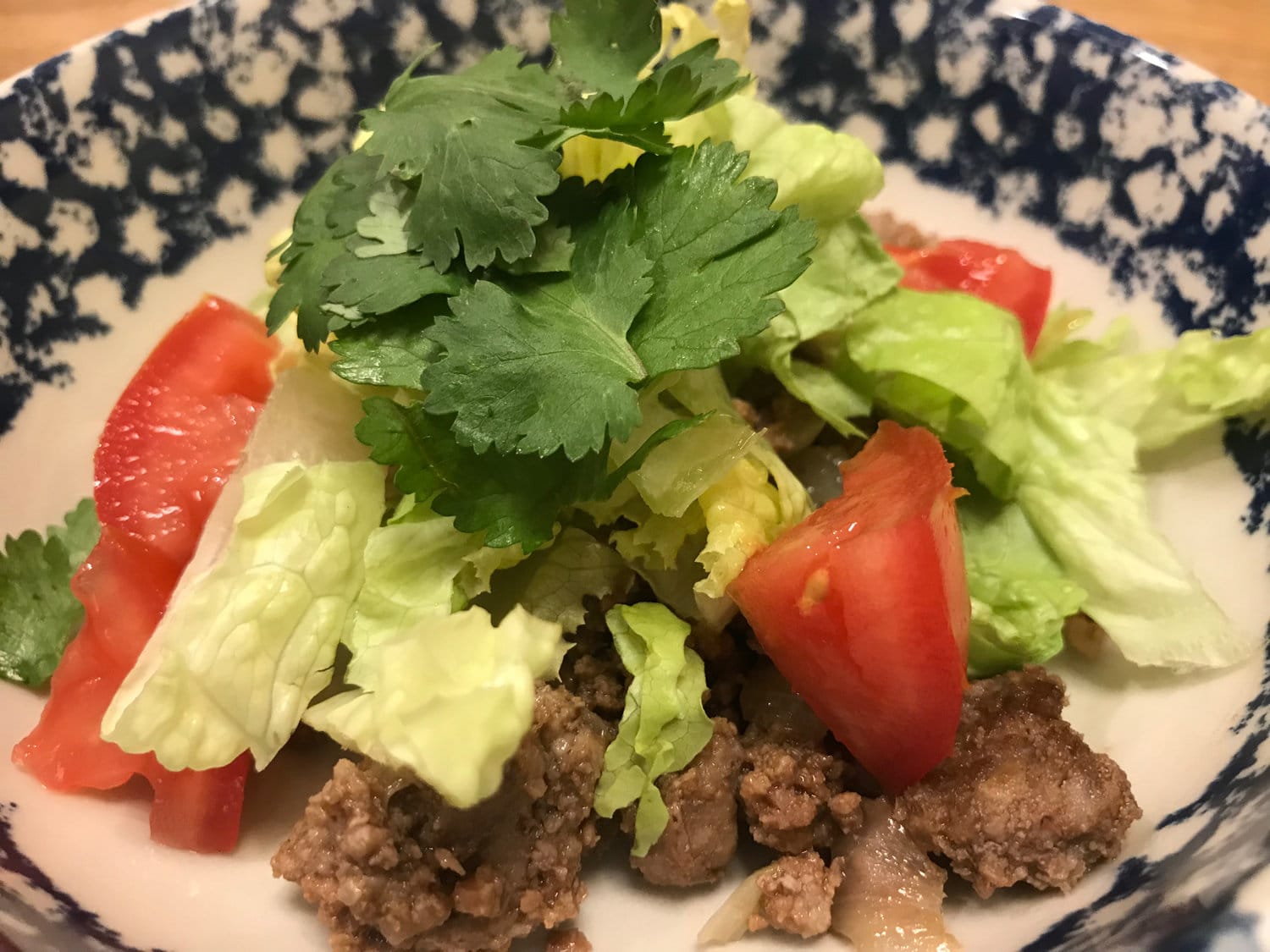 Taco Meat Ingredients
1/2 yellow onion
3-4 TBSP extra virgin olive oil
2 TBSP cumin powder
1/2 TSP sea salt
1 TSP turmeric powder
1/2 TSP black pepper
1/8 TSP cayenne pepper
1 lb ground turkey meat
1/2 cup tomato salsa or diced tomatoes
8 cups of romaine lettuce (shredded)
Guacamole Ingredients
2 avocados
1 large clove of garlic (minced)
Juice of 1 lime
1/2 TSP sea salt
1/2 cup fresh cilantro, diced
1 TBSP pickled red onions (dice red onions and let them soak in red wine vinegar for half hour or more, drain vinegar before using)
1 cup diced tomatoes
Heat olive oil and onion in a large frying pan for about 5 minutes and until onions become translucent. Add spices and stir. Add turkey meat and salsa, and cook until cooked through.
Meanwhile mash avocados, lime, and sea salt together. Stir in cilantro, red onions, and tomatoes.
Per serving add 2 cups of lettuce, 4 oz of meat, and about 1/2 cup of guacamole and mix together in a bowl.
Tahini Salad Dressing
Ingredients
3 TBSP Raw Tahini (made from only sesame seeds and nothing else)
1 cup Extra Virgin Olive Oil
1 TBSP fresh Lemon Juice
1 TBSP chia seeds (optional)
2 small Cloves of Garlic, minced
1 TBSP Raw Apple Cider Vinegar
1 TSP Kosher Sea Salt
Whisk together all ingredients in a jar. Use as needed and store the rest in the fridge. Can be used on all types of salads! Discard after 1 week if not finished.
Baby Back Ribs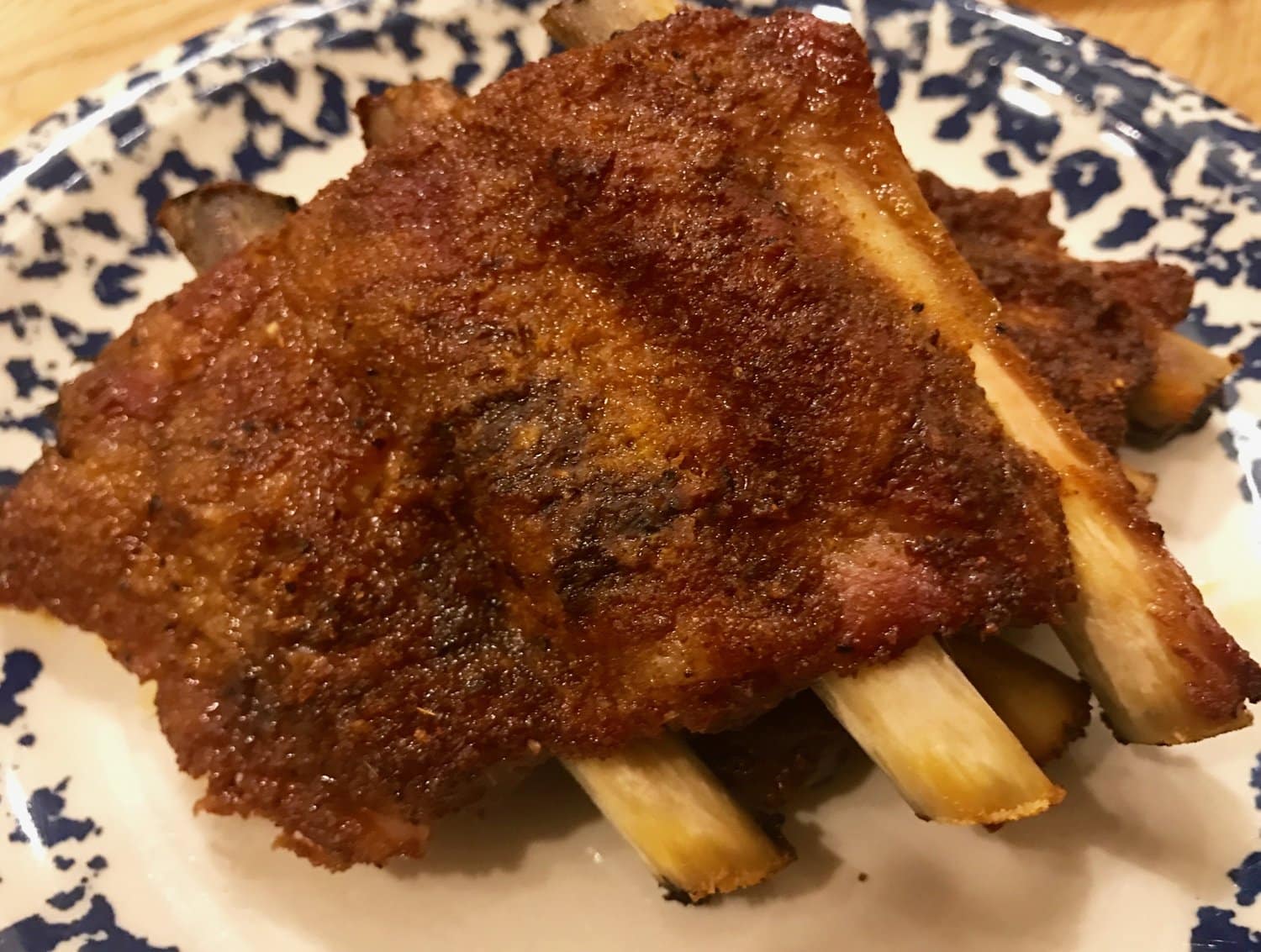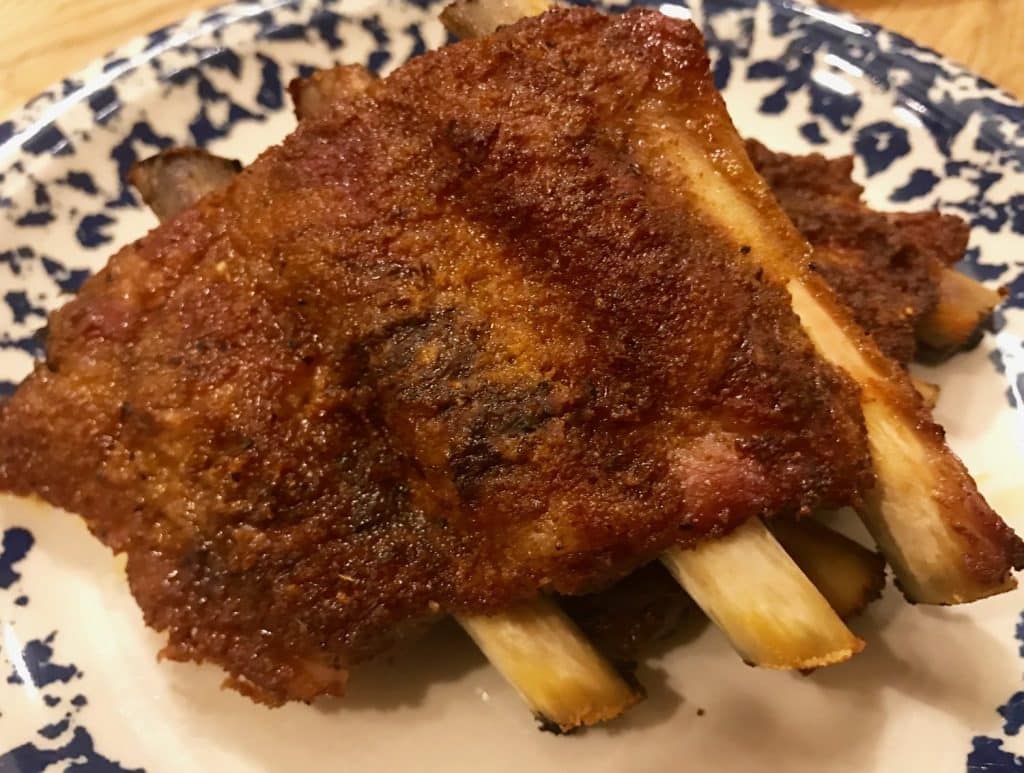 Ingredients
3 racks (about 4.5 lbs) of baby rick ribs (use organic pork and ideally pasture-raised)
8 TBSP Dry Rib Rub
extra virgin olive oil
Preheat over to 250 degrees F. Place ribs in shallow baking dishes. Sprinkle dry rib rub liberally all over meaty parts of the ribs. Drizzle olive oil over the rub and use hands to massage flavors into the ribs.
Cover dishes tightly with tin foil and bake for 2-3 hours. Check the ribs after 1.5-2 hours to make sure they are not getting too dry. When meat can easily fall off the bones the ribs are done. Cook-time will depend on the size of the ribs. Keep an eye on them.
If you want them to be crispy remove the foil, ladle juices from the bottom of the dish over meat, and increase the heat to 425. Bake for an additional 15 minutes or so (keep an eye on them).
Dry Rib Rub Ingredients (double or triple the recipe for future use)
1 TBSP ground cumin
1 TBSP paprika
1 TBSP granulated garlic
1 TBSP granulated onion
1 TBSP brown sugar
2 TBSP kosher sea salt
1/2 TSP cayenne pepper
1 TSP black pepper
1 TSP white pepper
Mix all spices together in a jar. This spice mixture is great on all kinds of meats. I use it for pork chops, on chicken, etc.
Zesty Cole Slaw (6-8 servings)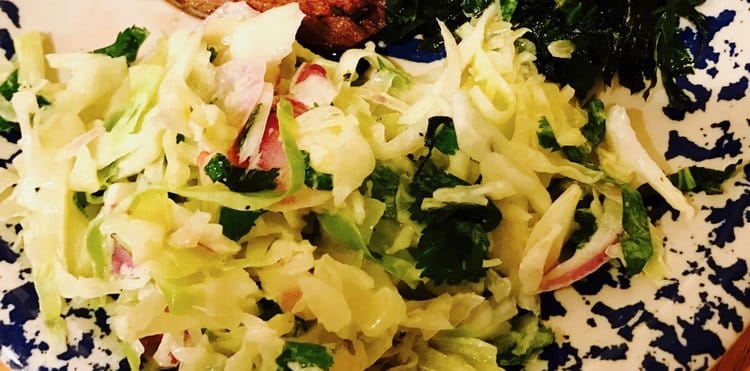 Ingredients
1/2 small head of green cabbage (3 cups)
1/2 small head of red cabbage (3 cups)
1/2 red onion (1/2 cup)
1 green bell pepper, thinly sliced (1 cup)
1/4 cup fresh cilantro, diced
1/4 cup Harissa Avocado Oil Mayo (Chosen Foods brand) You can substitute with Sriracha mayo, just mix Sriracha sauce with plain avocado oil mayo. Do not use regular mayo. They contain soybean oil and/or canola oil and should be avoided at all costs.

6 TBSP extra virgin olive oil
fresh juice of 1 lime
1 TSP kosher sea salt
1/4 TSP freshly ground black pepper
1/8 TSP cayenne pepper
Grate cabbage and onion in food processor. Toss cabbage, onion, green pepper, and cilantro together in a large bowl. In a separate small bowl whisk together the remaining ingredients. Once well mixed, pour dressing over veggies and toss until veggies are fully coated with dressing. Add more salt, pepper, or cayenne if desired.