I'm in the process of finishing up my first book and I share in the book how it all started. How I became so passionate about food and also about my complex relationship with food.
These experiences are part of who I am and part of my story around food.
I realize a lot of good came out of these experiences.
What is your food story and how has it affected your relationship with food to this day?
---
My mother was what one would call a "health nut" when I was growing up in the 70s. We shopped at the original health food stores. Most of the food was kept in small bins because the store would buy almost everything in bulk. We would have to get little bags and fill them up with things like dried beans, brown rice, and raw, unsalted nuts.
I still remember the smell of those stores; fresh produce, homemade cheese, and patchouli. I used to argue with my mother to allow me to get grape juice and these very simple honey-flavored sesame bars. That was about all I could hope for in the "treat" department.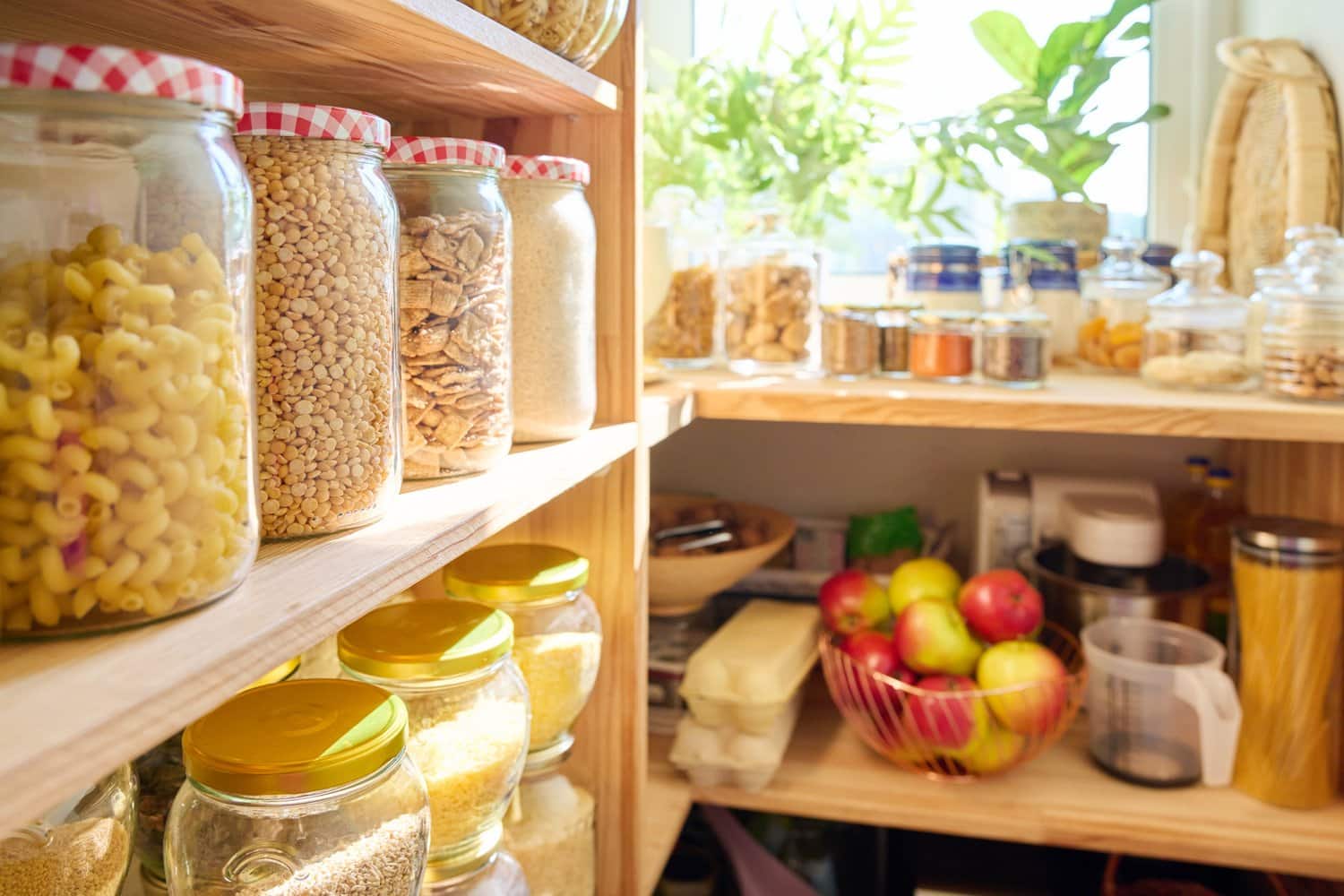 My mother had humongous bags of carrots in the house at all times to make her daily veggie juice. We had a large garden that gave us lots of fresh veggies and we baked bread regularly. We didn't have chickens though. This was not the 2021 version of homesteading. This was the 1975 version. We were really, really weird.
Every morning before school I would get up and make my own lunch. It usually was made from thick slices of homemade whole-wheat bread and huge chunks of farm-fresh cheese or another favorite was cucumber and mayo.
It sounds somewhat nostalgic right now but as a child, I was mortified!
Often I would throw away the sandwich at school and use the change I had scrounged up around the house to buy a hot lunch. Sloppy-Joes, hot dogs, and pizza were way more appealing and a lot less embarrassing.
The food we ate was homemade, nutritious, and it probably was pretty tasty. But as a child, I wanted the other stuff. You know, soda, hamburgers, white bread, sugar in any form, and of course, ice cream. None of those things showed up in our house.
However, I had two outlets.
One was that my parents were divorced so I would spend weekends and summers with my father.
My father never learned how to cook. He didn't have to. When we would visit him the only food that was home-cooked was breakfast. For all other meals, we dined out.
I was fortunate enough to get to dine in fine restaurants throughout my childhood. My father loved and still loves to eat at fancy restaurants.
As a child, it was like heaven.
I ordered a Shirley Temple every time. I had an odd palate for a child. I loved to order things like seafood, escargot, and filet mignon. My father always teased that I had to order the most expensive thing on the menu.
My other outlet was at my Italian grandmother's (my mom's mom) house.
Every Sunday the whole family would gather for a delicious homemade meal. My grandmother scorned the idea of eating in a restaurant. It was all garbage she said.
Often my sister and I would sleep over at her house for the weekend. On Saturday mornings we would go with her to get her hair set at the hairdresser. We endured cheek-pinching and what seemed like an eternity for her hair to be curled and blown out. But then the big reward came!
She would take us to McDonalds. As a child being reared on brown rice, tofu, and miso soup, I can assure you, McDonalds was pure pleasure.
My grandmother would then bring us shopping at the supermarket and she would fill up her cart to the brim. There was white bread, bagels and cream cheese, cookies, cold cuts, and of course ice cream!
Oh the joy of seeing that cart overflowing with colorful boxes and mushy bread.
This was nothing like shopping at the health food store!
And then there was the amazing Italian deli. The smell of fresh Italian bread, sausage, olive oil, and cheese was almost too much for us. My grandmother would haggle with them and there was much yelling back and forth in Italian so I never really knew what was going on.
But I didn't care. There was nutella.
On Sunday mornings we would wake up early to help our grandmother prepare the meal. The tomato sauce was bubbling before we even got out of bed. It was in a huge pot filled with Italian sausage and my grandmother's homemade meatballs.
To this day, I don't think there is anything that is more delicious to me than those meatballs and sausage in the sauce. I've tried to replicate them but to no avail.
My grandmother insisted on making fresh ravioli just about every week.
My sister and I would help her by laying out the large swaths of flattened dough fresh from the pasta machine. She had a big green and orange formica dining table (remember those?). We would cover the table with the dough and then add small spoons of the filling. She would then carefully cover the pasta and filling and if we were lucky and well-behaved we would get a chance to run the roller over the pasta to shape it.
I distinctly remember the feeling of olive oil on my lips when we went out to play after dinner. I loved it!
Below is a picture of my great-grandmother, my grandmother, my mother, and my older brother…circa 1981.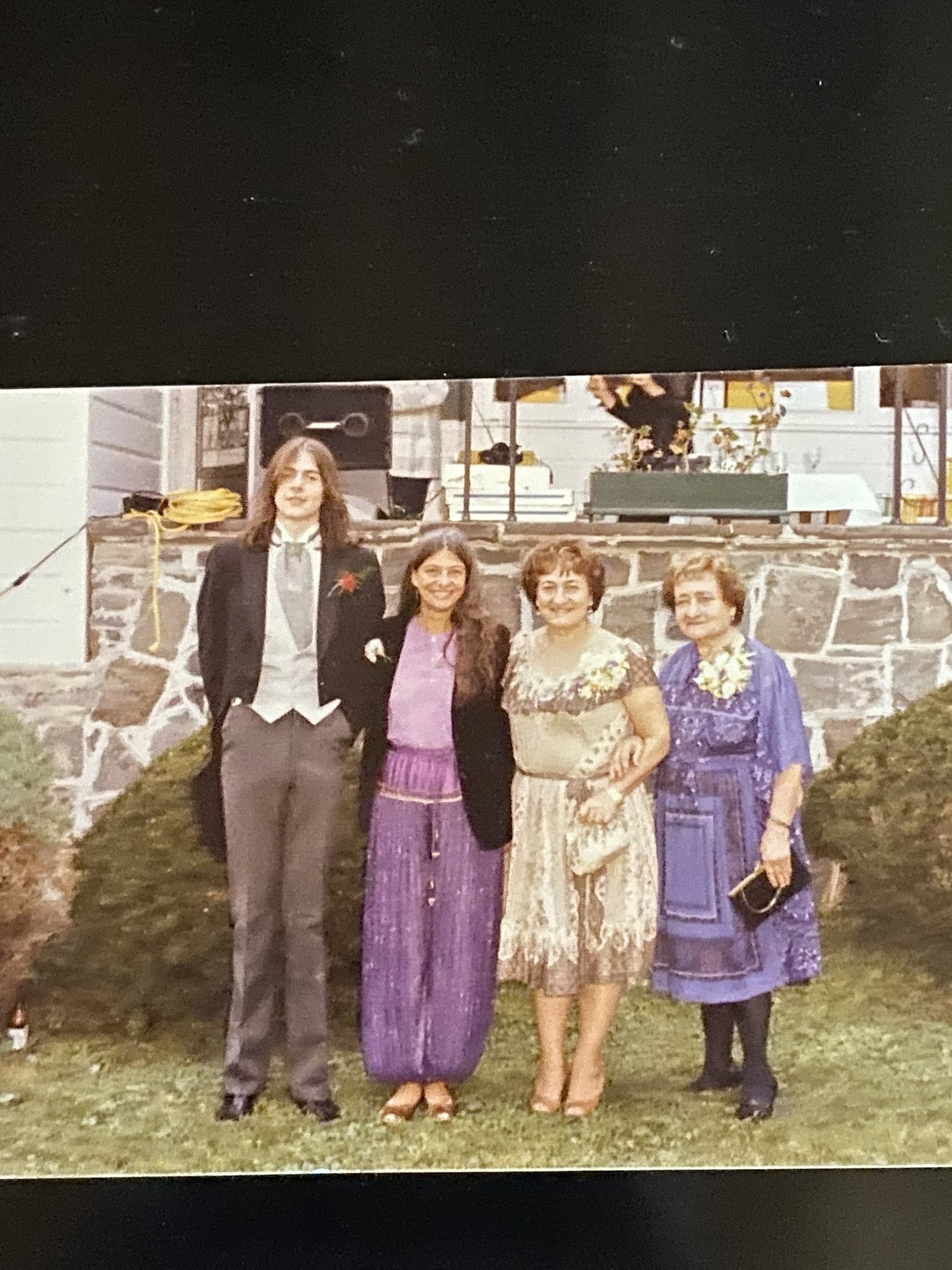 ---
What I take away from this is that I was taught to enjoy both delicious AND nutritious foods. I was lucky because my mom was so committed to healthy eating and my grandmother was an original foodie!
As an adult, I recognized that I value both deliciousness and nutrition equally. I want to enjoy my food!!
How does your food story affect your relationship with food?
I'd love to hear about it!
And if you are looking for more inspiration and information, please check out our podcast.
I chat with women about their health journeys, with all the bumps and bruises. This podcast is not some high and lofty conversation about everything you are doing wrong. Rather it is a wonderful escape into the stories of women as we navigate improving our health in a world that is set up to make it really, really hard for us.
My wish is that you feel inspired and empowered by these conversations.
PS: If you would like to be a guest on the podcast, you can fill out this form.